July 31, 2015 by
Leigh St John
·
Comments Off

on How old is too old – and are YOU too old?
Filed under:
Articles
Are you too old?  That's actually a loaded question…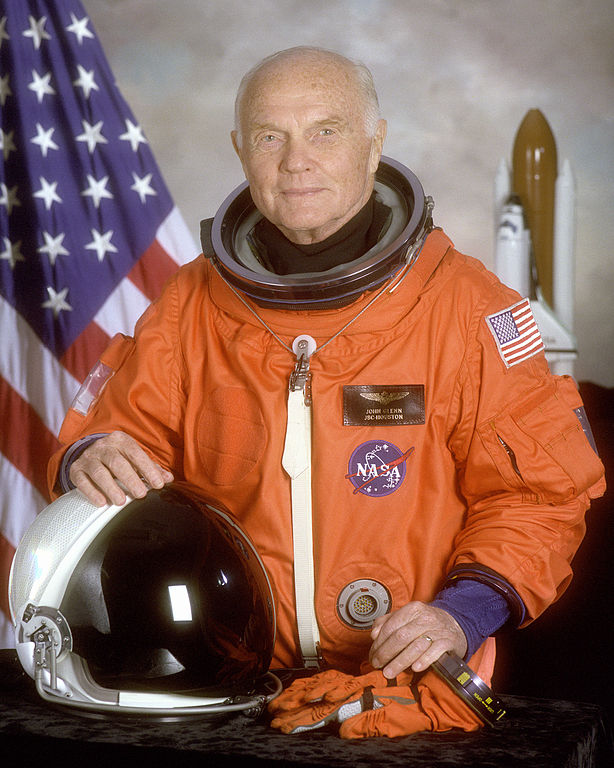 On the weekend I watched a documentary on PBS about John Glenn.
While many know of – and even remember – his inspiring flight in 1962 as the first American into orbit, what I didn't know was that while he was a sitting Senator and holding down that position, he was training for yet another space flight and in 1998 he became the only astronaut to have been a part of both the Mercury and Discovery missions…
…at the age of 77!
Last week my dear friend and glorious human being, Werner Berger, spent his birthday in Africa.
While that may be amazing to some, what I find to be the truly amazing fact is that…
It was his 78th birthday, 3 days after his

5th

Mt. Kilimanjaro climb!!!
As a society, we are told you're too young or too old; or too fat or too thin; or too this or too that…
When it comes down to it, the ONLY thing that really matters is what YOU think!
Are you too old?  John Glenn and Werner Berger certainly didn't think so – and I agree with them!
In the words of one of my favorites, W. Clement Stone:
"Whatever the mind of man can conceive and believe, it can achieve."
So, what are YOU about to conceive, believe and achieve?
You're never too 'anything' unless you think you are…
Leigh St John, author of over 20 published books, has released two free scholarships to a 12 month training and coaching program, the focus of which is to assist writers to become published authors on Amazon.com.

"My absolute passion is for helping writers live their dream of being published and with this program we guarantee that as long as you follow the steps, you will become a published author," commented Ms St John.

The two scholarships are available – one for a current college student and one for a senior citizen (65yo+).

The Program covers all elements of becoming a self-published author from the early stages of structuring the book, through to the actual publishing on Amazon.com as well as each of the various marketing steps to promote and sell the participant's book.

Additionally, participants in the program are able to access weekly group coaching calls.

More information on the Program can be found at http://www.guaranteedauthor.com

To apply, send an email to admin@guaranteedauthor.com with a short essay on why the applicant wants to become a published author.

Application is open from August 15th to August 30th, 2014.

Decision will be made strictly on the essay and all applicants will be advised of the outcome.